The International Music Festival in Himara arises as a necessity to revive the musical life after an almost two-year period of total artistic abstinence due to the pandemic as well as a cultural and entertaining alternative for visitors and tourists who choose the south coast of the Albanian Riviera for the summer season holidays.
The goal of the Festival is to become a tradition in the area of Himara and its seven villages by highlighting and promoting local cultural heritage intertwined with the a variety of different musical cultures, thus becoming a regional charismatic Festival through innovation, creativity and exellence. With this Festival we aim to enrich the european cultural landscape and at the same time to attract art and music lovers giving a broader dimension to tourism and culture in Himara. The name of the Festival and the region of Himara are to be identified with each other.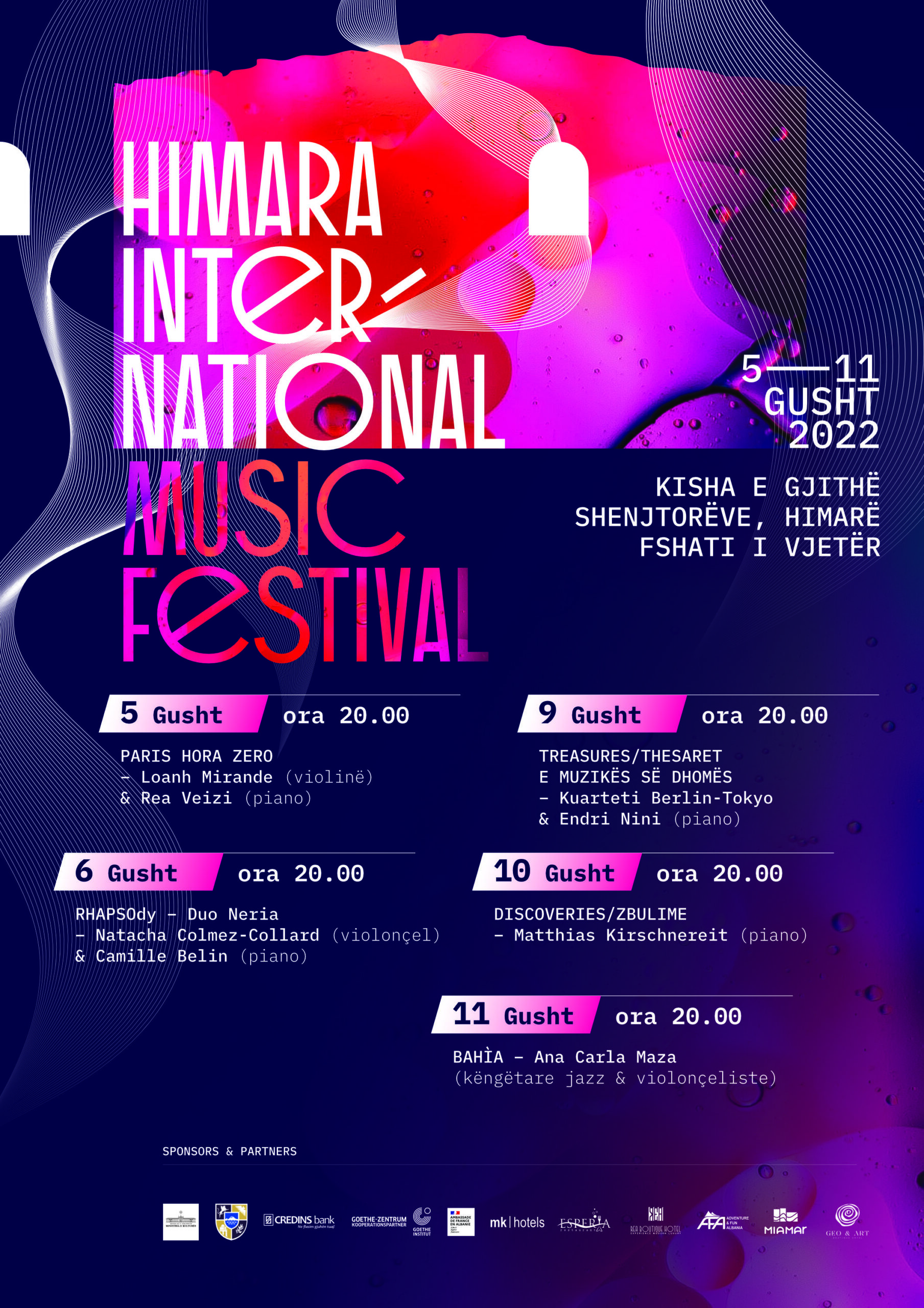 Music styles will include classical music, ethno, improvisation and jazz. The Festival will have an international character where established musicians as well as promising young musicians at the beginning of their careers will perform and will have the opportunity to exchange their experiences as artists.
The vision of the future is to transform the Festival into an international meeting center for musicians who through concerts, workshops and open talks will aim to formulate ideas for the future of music in the context of cultural tourism and other economical benefits through music in the region.
Visit on Facebook