is like saying "No" to something that already exists because music is always there waiting for the right moment to light up. Once this moment is found, it just happens. It is like remembering how to do things that you once knew but because life is so complicated you forgot with the time.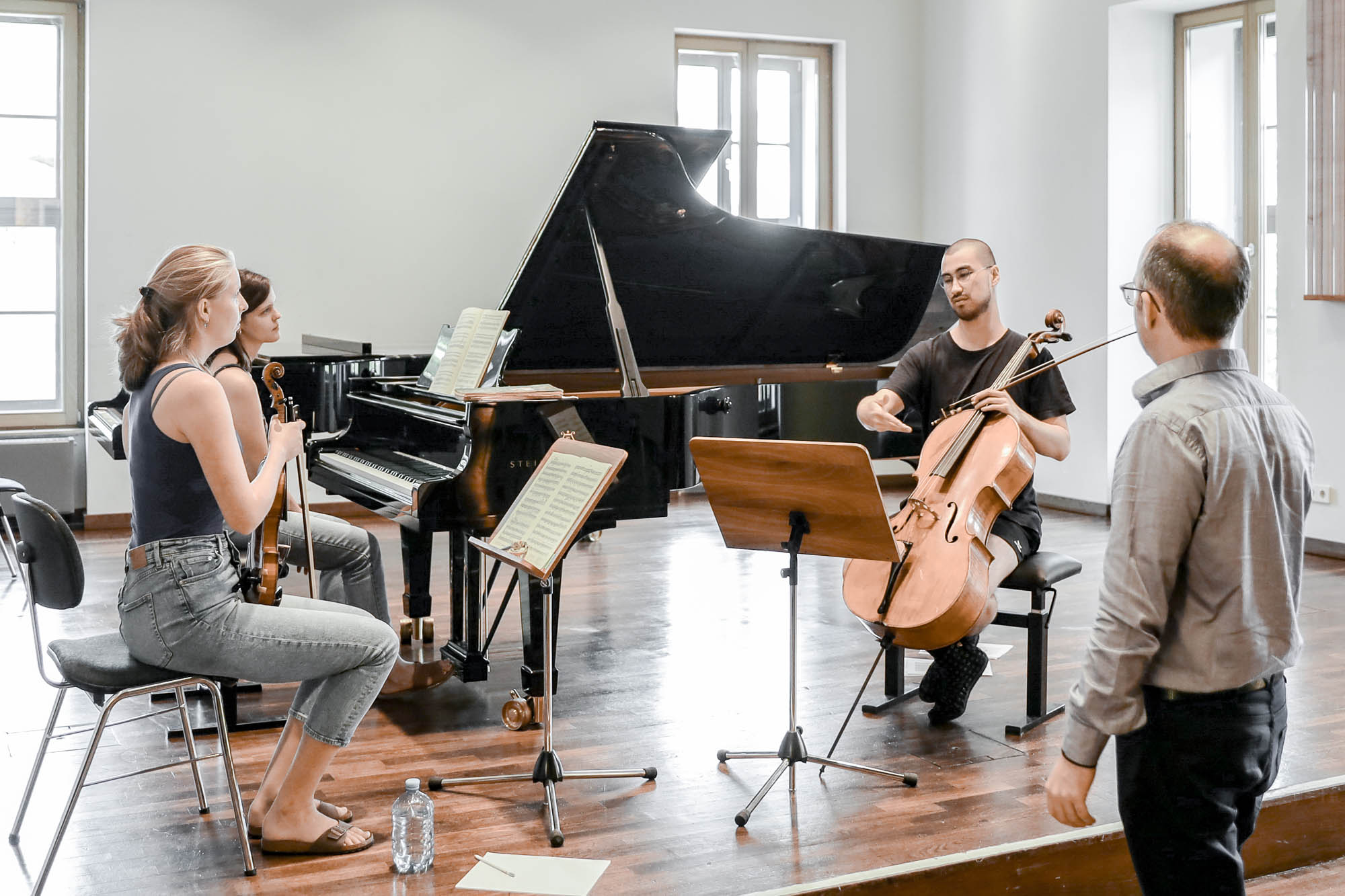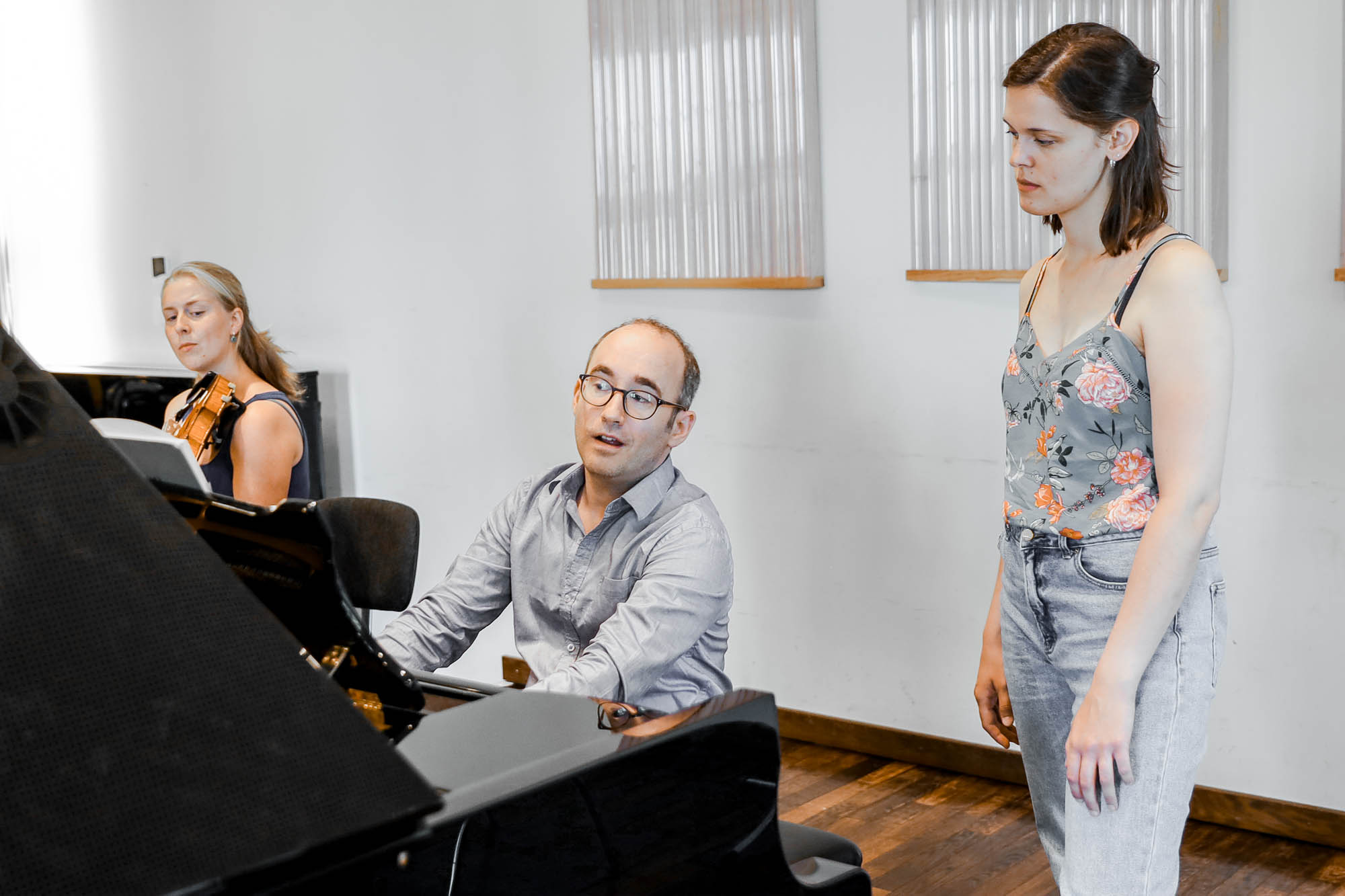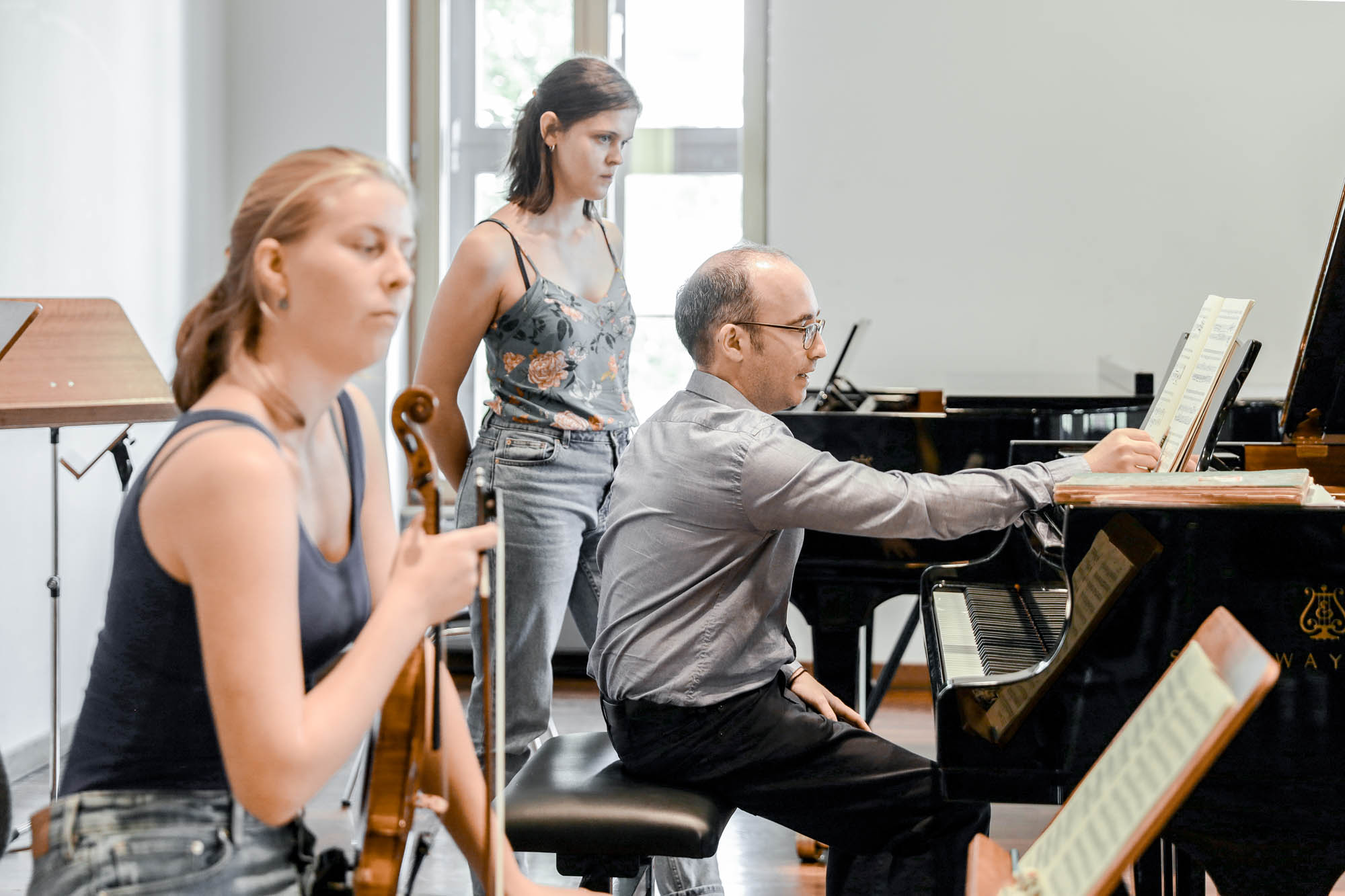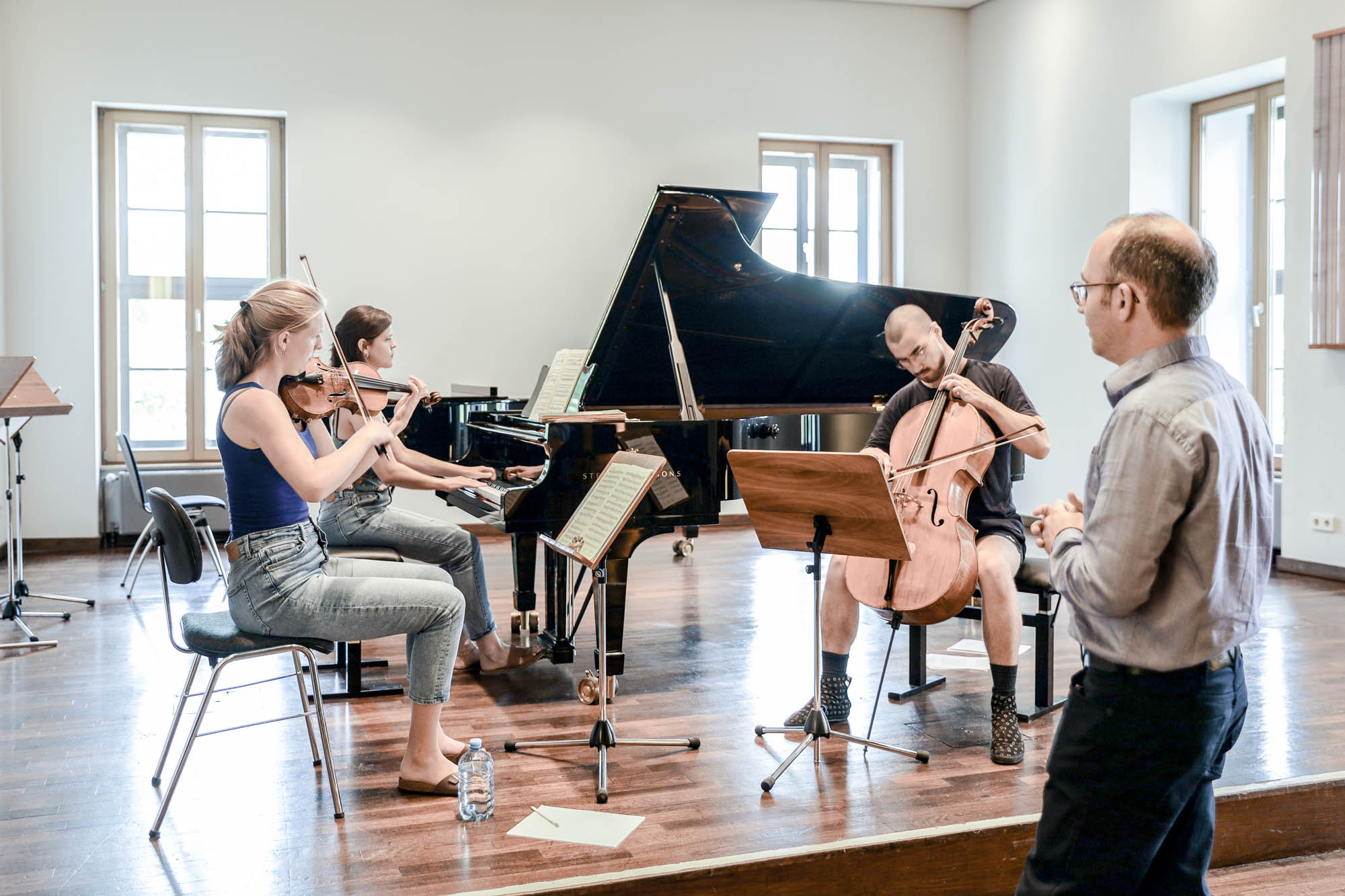 The process of remembering needs the consciousness of mind and body and a strong need to share and communicate.
Trying to read the score with as much accuracy as possible, creating the frame of the unique collective voice of the ensemble and at the same time building the trust that the process of making music together in a natural and healthy way is something that can happen again and again, are very important to me. The process of identifying the structure of the music and creating space for the sound of an ensemble is a life assignment worth experiencing.
I am very excited to discover and rediscover music with my chamber music students at the Hochschule für Musik und Theater Rostock and at the Hochschule für Musik Franz Liszt Weimar.
If you are interested in joining my classes please contact me before the entrance exams for both Universities.